After someone has called your tracking number, you can call them back using the same number.  Outbound calls through VocalCola are similar to three-way calling.  The tracking number calls you first.  Once you answer, we'll dial the original caller, and connect you to them.  You and the recipient will both see the tracking number as the caller, and (if enabled) a new call recording will be generated.
Process
Outbound calls can be made to anyone who has called your tracking number. 
Start by viewing the details of a call they made to you.
Click the green phone button next to the caller's name in a Call Details popup modal.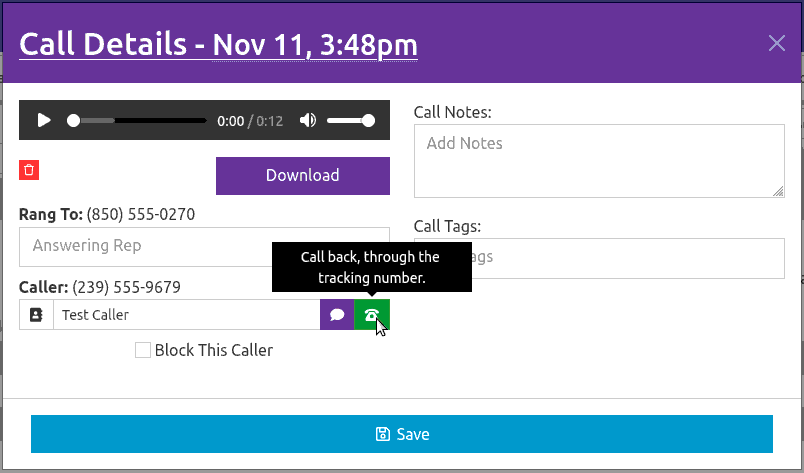 This will reveal a field where you can enter the number of the phone you would like to make the call with.
The field auto-fills with the Ring To, or Forwarding number for the related Campaign, but can be edited.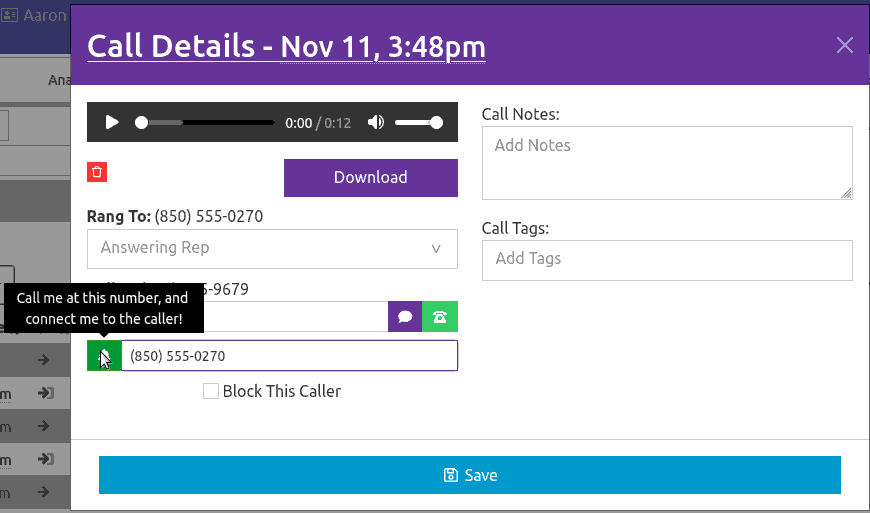 Click the purple bell and you will receive a call from your tracking number.
Answer, and you will hear "Connecting".
When the recipient answers, they will hear the standard "Call may be recorded" whisper.
Your call will then be bridged to the recipient.
Outbound calls will appear on the same Call Log as inbound calls, but with a different icon.